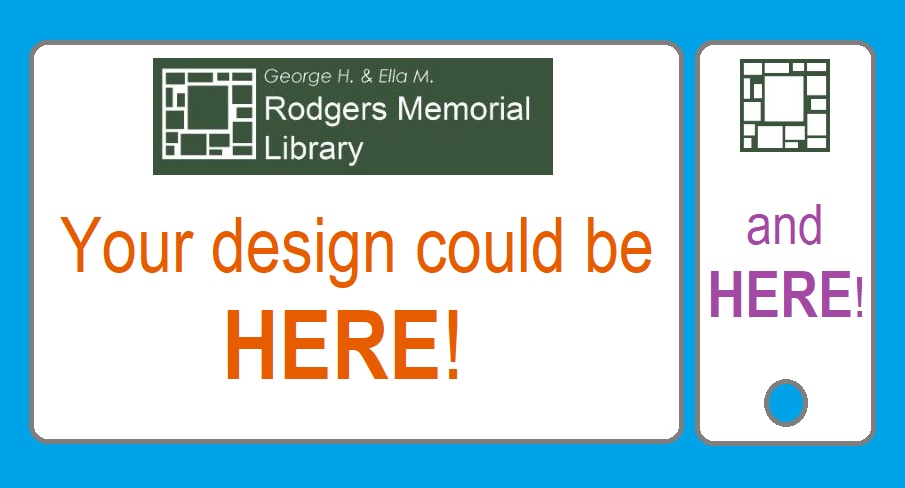 Enter our "Design our Library Card" contest! Open to Rodgers Memorial Library card holders of all ages.
What you need to know:
All artwork must be original and free of copyright restrictions.
Deadline extended! Submissions will be accepted through midnight, December 3, 2021.
Contestants may submit up to three entries.
Winners will be notified between December 6 and 10, 2021.
The library card will be unveiled early 2022.
Download and print the contest information here.
Questions? Call the library at 603-886-6030, or send us an email at LibraryCardContest@rodgerslibrary.org.