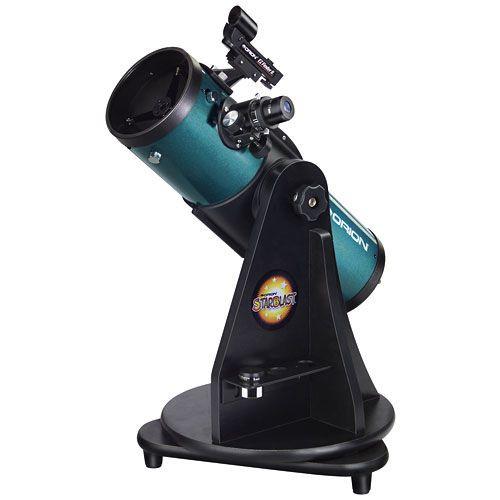 A great compact grab-and-go telescope designed for entry-level and intermediate astronomy enthusiasts.
Substantial 4.5″ aperture and fast f/4 focal ratio provides bright, detailed views of solar system targets like the Moon and planets, as well as wide-field celestial objects like nebulas and star clusters.
Kit includes one instruction manual from Orion Telescopes & Binoculars (12 p.), one "Starry Night" DVD, one "Starry Night" DVD software, one National Audubon Society pocket guide Constellations (192 p.), one laminated instruction manual from the New Hampshire Astronomical Society (16 p.), one headlamp, and one lens pen.
The telescope is available for checkout.