June 15, 2020
Dear Hudson Community,
Due to the COVID-19 pandemic and in light of the temporary closures of public libraries and bookstores across the country, BookPage is making its April 2020 edition available in digital format.
Hover your mouse over the BookPage cover below, click on the outlined box in the center of the cover and enjoy!
Due to the recent curtailing of library services and hours because of COVID-19, all fines are waived until further notice.
Additionally:
Dear Friends,
In keeping with Governor Sununu's Thursday, March 26 "stay at home" directive, the Rodgers Library will be closed until further notice. Please note that:
Republican
Donald J. Trump: 2568 votes
Pete Buttigieg: 19
Amy Klobuchar, Eric Merrill: 14
Mike Bloombberg, Mary Maxwell: 11
Bernie Sanders, Joe Walsh, Joseph R. Biden: 8
Mitt Romney: 7
Tulsi Gabbard, Tom Steyer: 4
Elizabeth Warren, Vermin Supreme: 3
Brian Carroll, Andrew Yang: 2
President R. Boddie, Tom Brady, Stephen B. Comley, Sr., Bob Ely, Matthew John Matern, John McCain, John Payne, Mike Pence: 1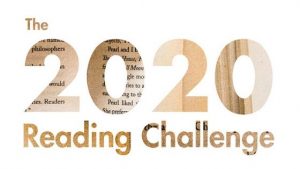 Complete as many adult books from the list of challenge categories during 2020. Everyone completing the list will be eligible to win a $75 gift certificate from T-Bones. All participants will be entered to win additional prizes.
Saturday, November 23, 2pm – 3:30pm
Join us for an inspiring story about a charming, brave, unpretentious chocolate Lab who gradually loses her eyesight. The author chronologically leads the reader from the original diagnosis of terminal blindness for his beloved four-year-old pet through the two-and-a-half-year transition to sightlessness. In the process, Bessie unwittingly becomes an expert mentor and teacher for the high-wire act of growing older with grace and optimism.
Meet Tom and Bessie. Books will be available for sale and signing.
Peter Schnabel is a digital artist who combines photography and digital imaging techniques to show his appreciation of the beauty and culture of New England. He has lived in Hudson for the past 20 years and Hudson residents will recognize some familiar landscapes from Benson's Park and New England sites. As a nature lover, he spends much of his free time studying local wildlife, and his work includes pictures of birds and animals from local wildlife sanctuaries and more extensive travels around the world. Earlier in life, Peter lived in Europe and traveled extensively for work.
Mondays, 5pm – 8pm
Drop in to create something awesome! Lots of projects and materials to choose from.
Discover a new technology. Create a beautiful piece of art. Explore materials. Innovate. Problem Solve. Collaborate.
Children under 5 must be fully supervised by an adult. Children under 10 must have an adult in the room at all times.